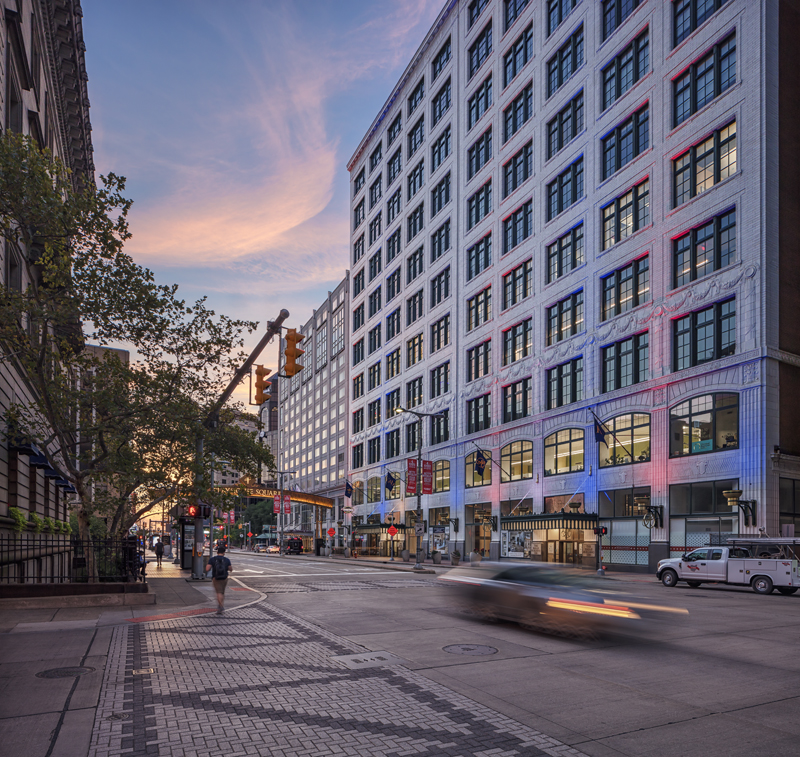 Cleveland Construction, Inc. was featured in the February 2019 Issue of Properties Magazine with the adaptive re-use and historic renovation of the 12-story Residences at Halle in Cleveland, Ohio.
As the Construction Manager at-Risk, this 12-story, 323,000-square-foot building was converted from office use to 122 luxury apartments on floors 6-12. The remaining 5 lower stories feature new offices build-out for multiple tenants and the ground level features new offices space along with retail space. The renovations included 165,000 square-feet of luxury apartments, with high-end finishes such as granite countertops, tile showers, and walk-in showers featuring glass doors.
**Read the full article at Properties Magazine's website or by clicking here.