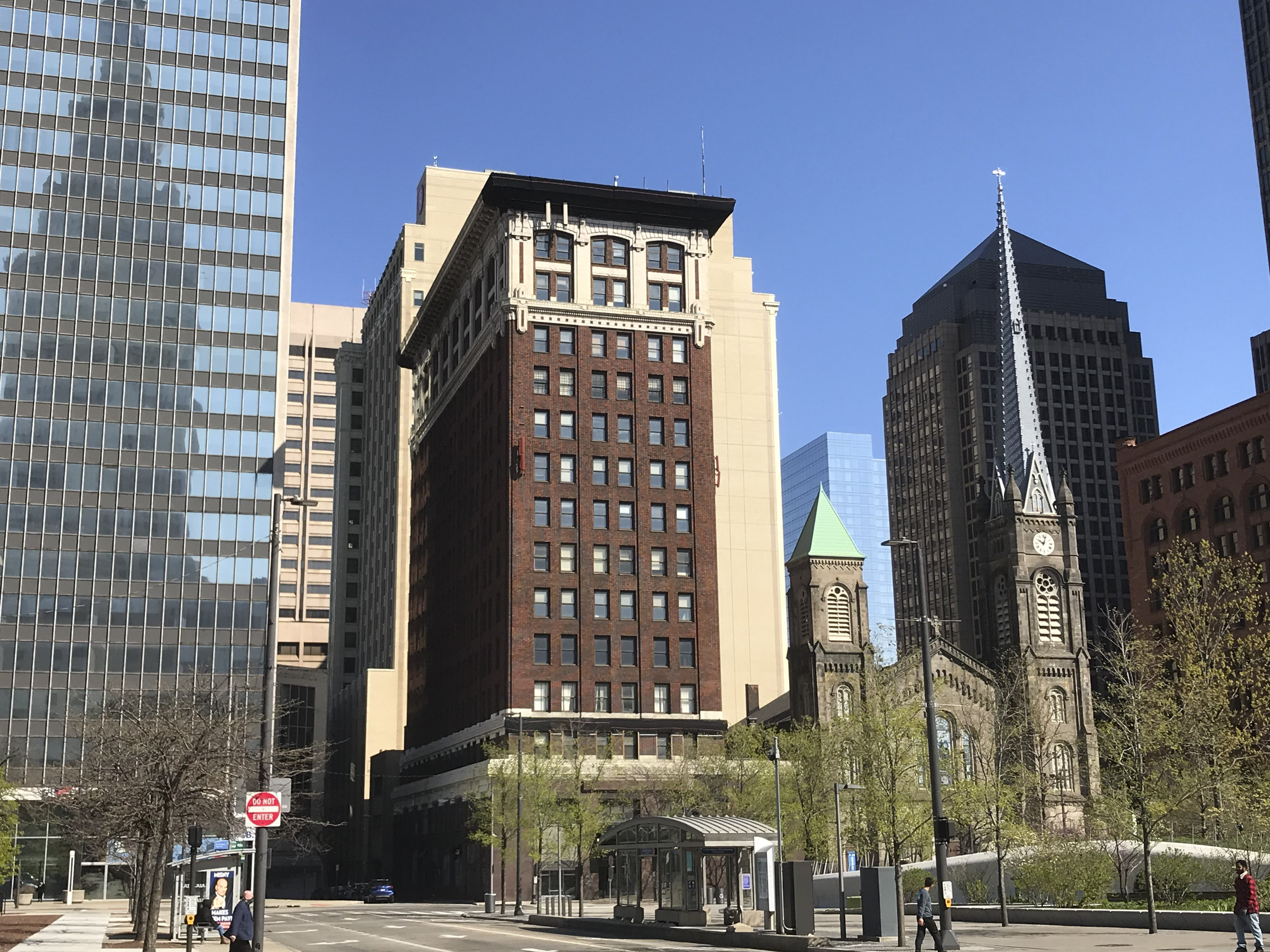 The Millennia Companies has selected Cleveland Construction, Inc. to manage the historic renovation and adaptive reuse of the 75 Public Square North building in downtown Cleveland, Ohio. The steel and clay tile building will be converted from commercial office to multi-family residential use.
Formerly known as the Electric Illuminating Company Building, this historic building is 15-stories and approximately 131,000 gross square feet. The high-rise building will be converted into 114 new one- and two-bedroom apartment units. The basement will consist of mechanical, tenant storage, and amenity space.
The 1st floor will include additional amenity space, leasing office, fire command, power transformer, and retail space. The building's historic brick and terra cotta facades will be fully repaired to maintain existing appearance. All existing windows on floors 2 through 14 will be replaced with new aluminum windows matching the historic appearance and configurations.
75 Public Square North is listed on the National Register of Historic Places, and the historic renovation is scheduled for completion in the Fall of 2021.
Click here to view the construction profile for the 75 Public Square North Historic Renovation