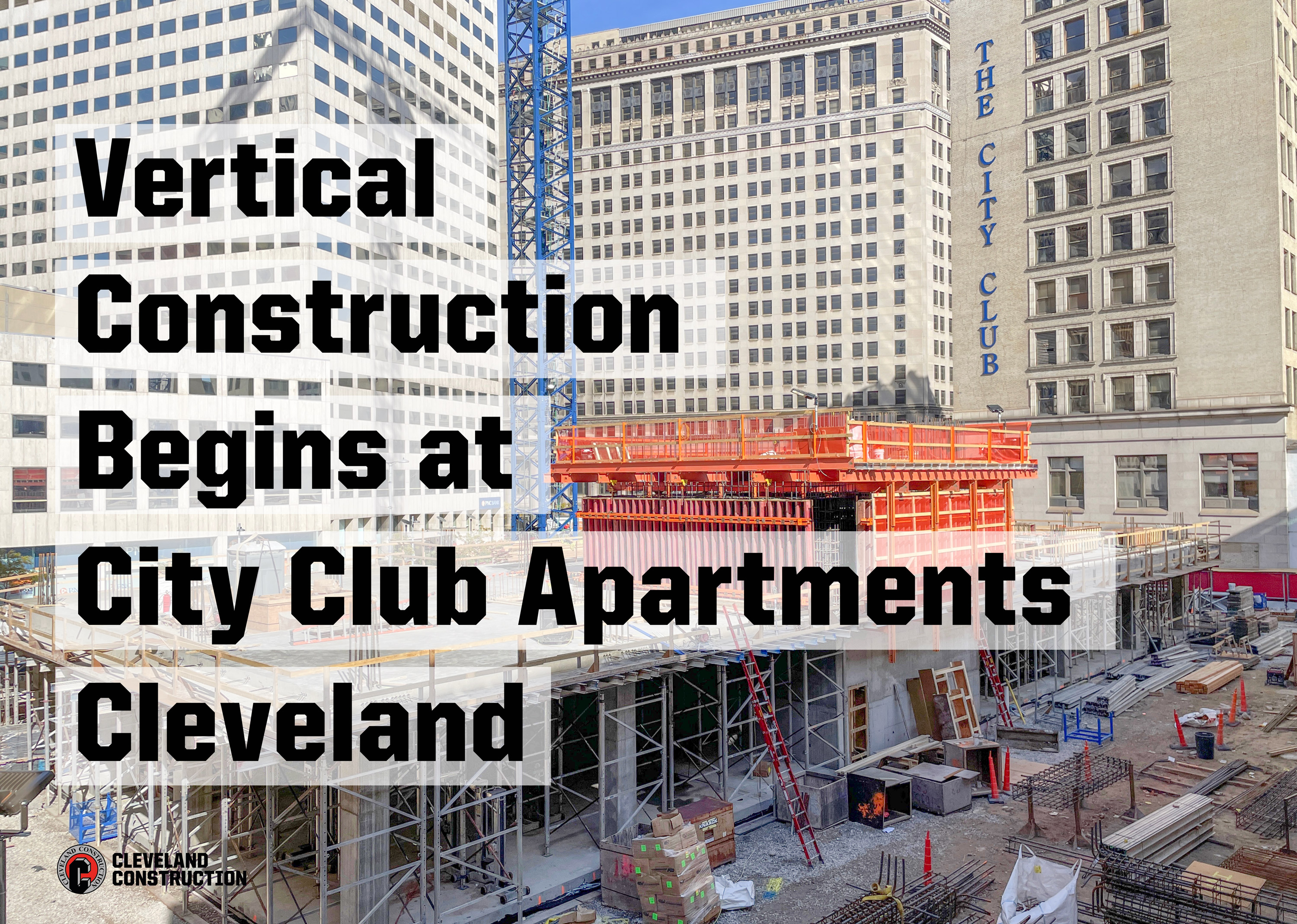 Cleveland Construction, Inc, is building the apartment tower at 776 Euclid Ave.
Cleveland, OH (October 27, 2022) - Work is going vertical at City Club Apartments, a new 23-story apartment tower at 776 Euclid Ave in Cleveland's CBD. Developed by City Club Apartments, the project, located midblock between E. 9th Street and East 4th Street, broke round and began construction back in January of this year.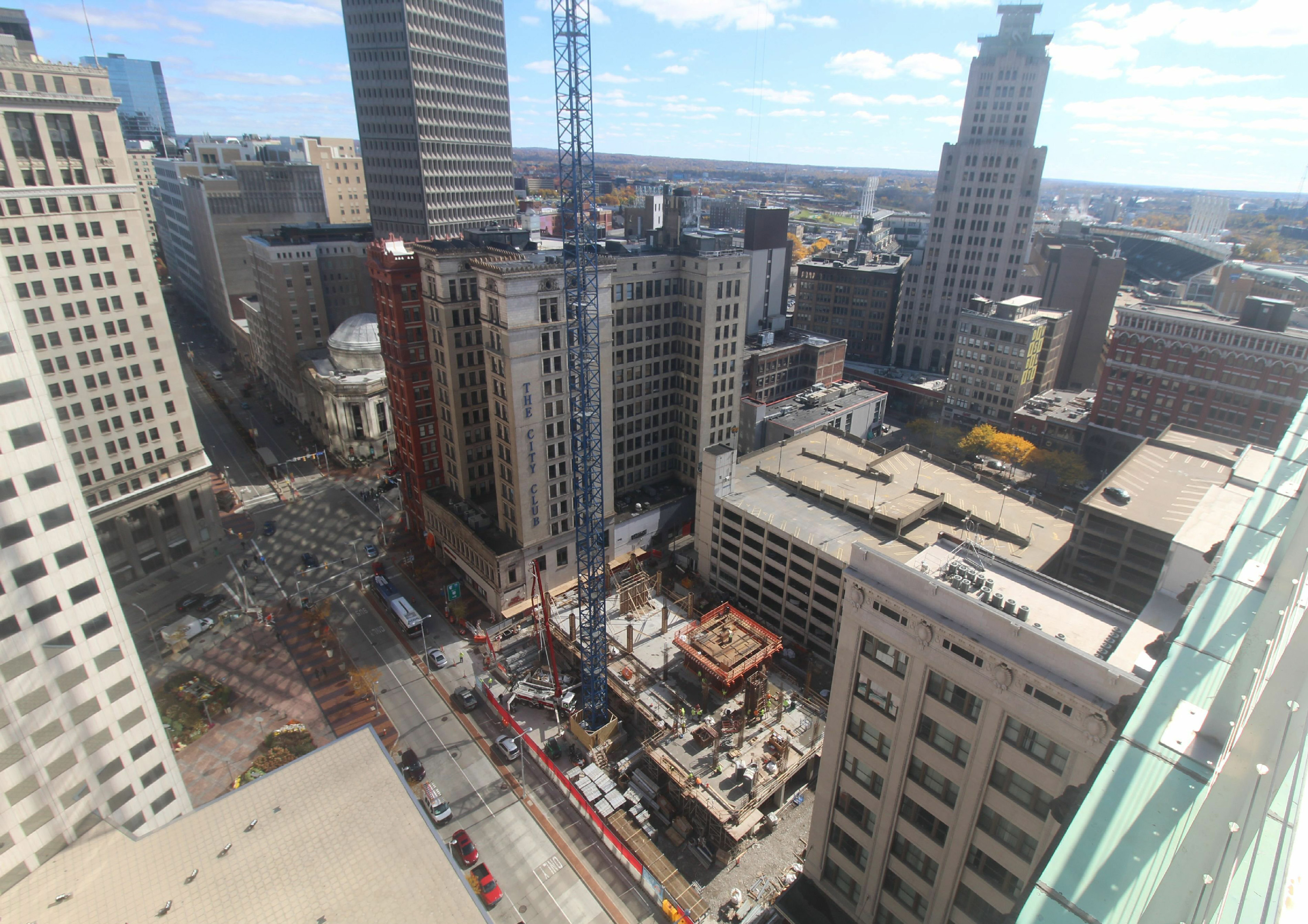 The project will bring 310 apartments to the area. Rising 250 feet tall, this post-tensioned concrete structure will offer one- and two-bedroom units, and ground-floor retail spaces along Euclid Ave that includes a doggy daycare, coffee shop, and a two-story restaurant with a speakeasy. The rooftop will offer a Sky Park with a swimming pool and hot tub.
Shortly after breaking ground on the project in late 2021, Cleveland Construction removed the asphalt surface parking lot, excavated 20' deep, and installed an Earth Retention System (ERS) for the building's mat foundation.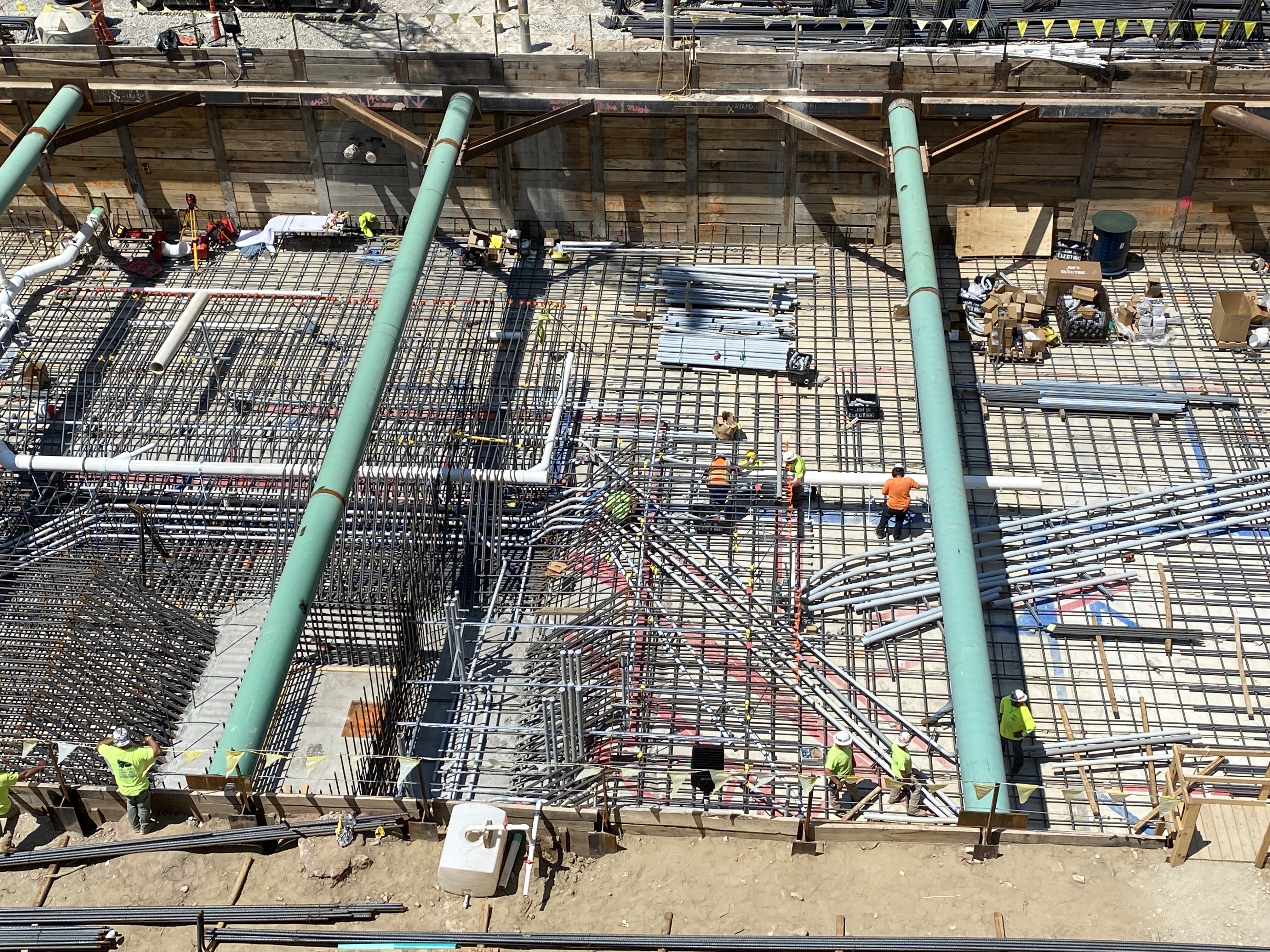 In July 2022, Cleveland Construction completed a 2,700 cubic-yard continuous concrete mat foundation pour. The finished mat foundation is primarily 5' thick in most areas and steps down to 7' thick, then steps down to the bottom of the elevator pits to 9'6" thick. The mat reinforcing has a top and bottom layer of #11 rebar at 8" OC and 18" OC each way, and all the MEP rough-ins are installed within the mat foundation.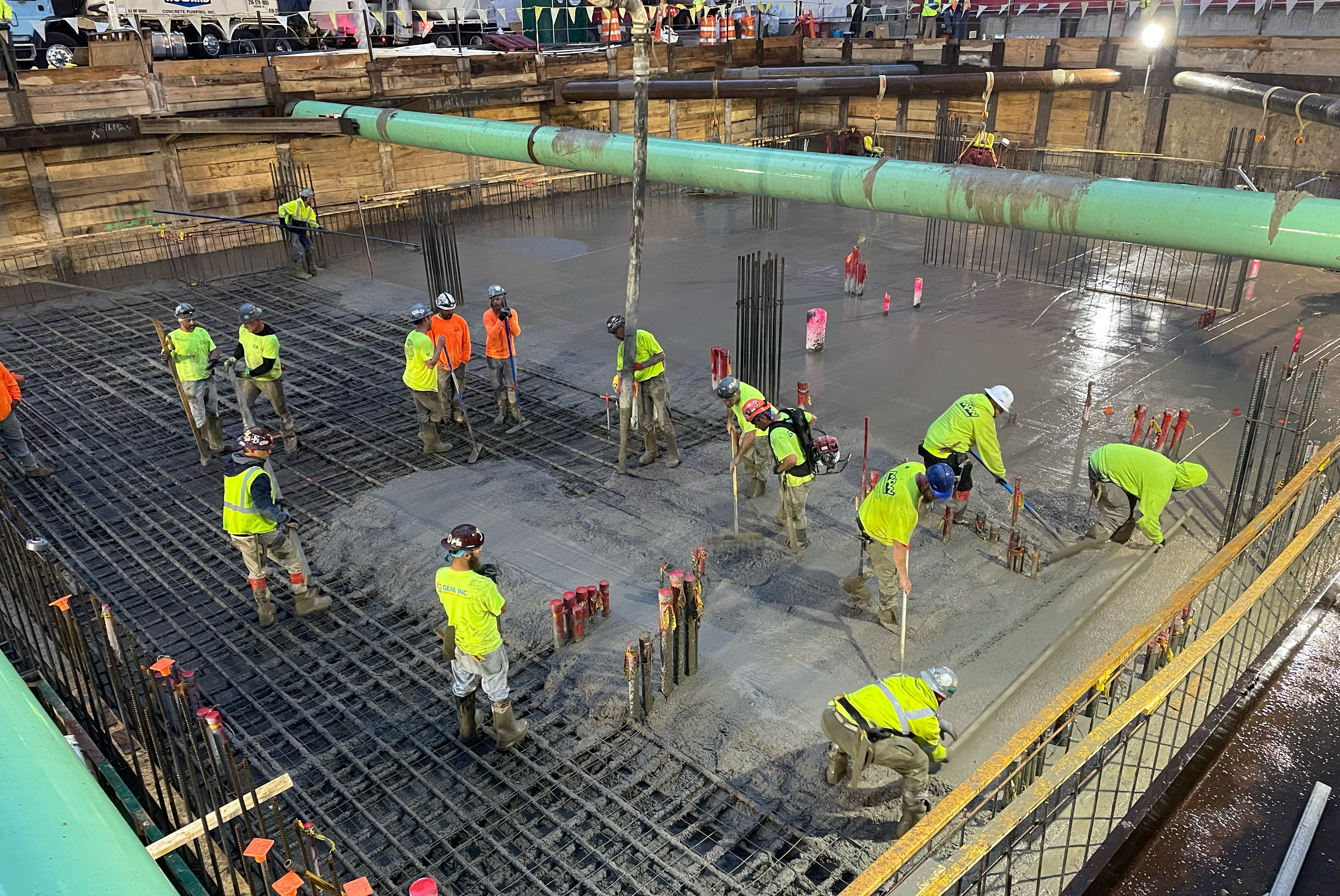 With the tower crane installed this September, Cleveland Construction began pouring the elevator shaft, columns, and post-tensioned forming decks. Work has been completed on the second floor concrete deck as of October 24th.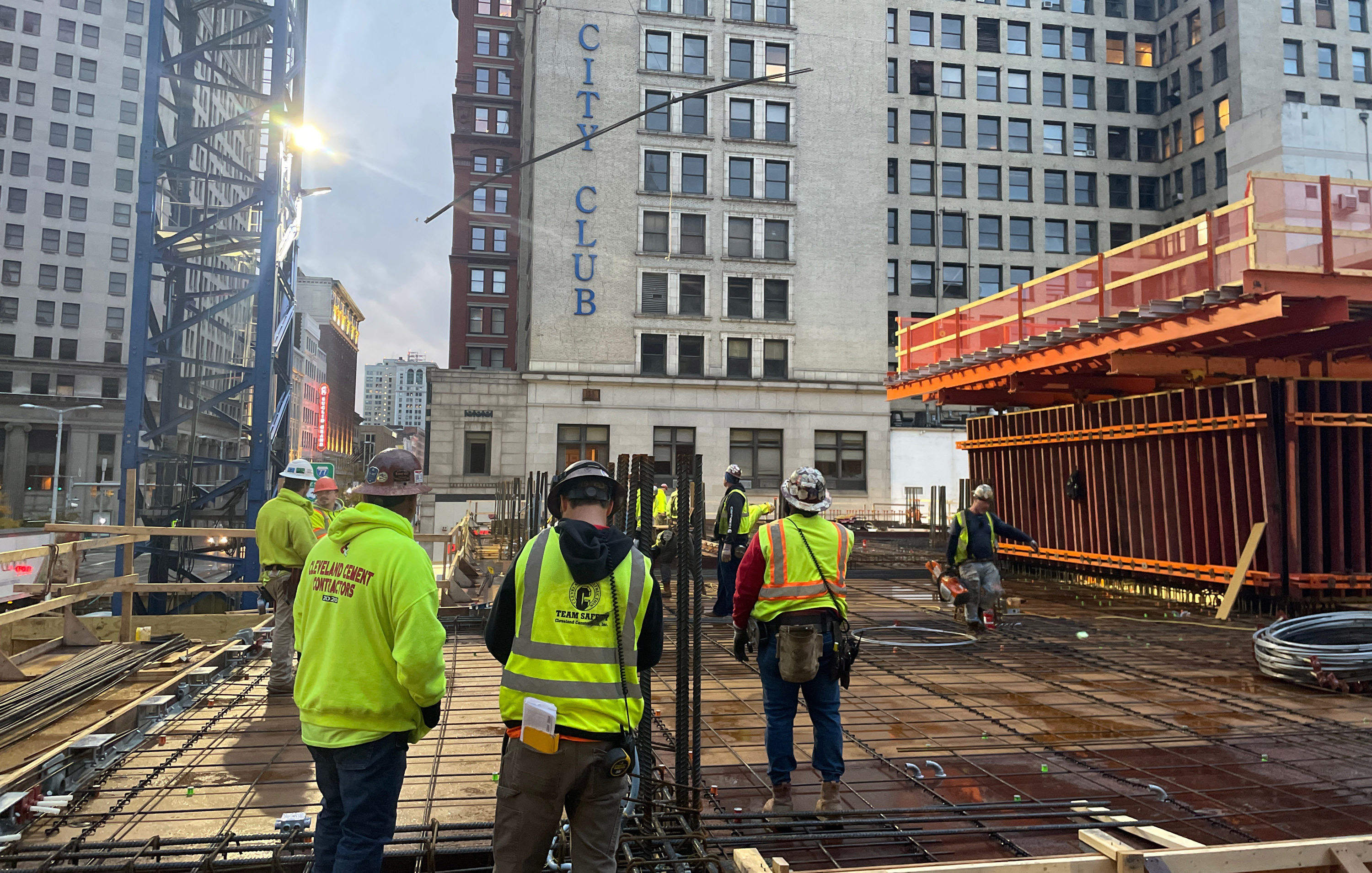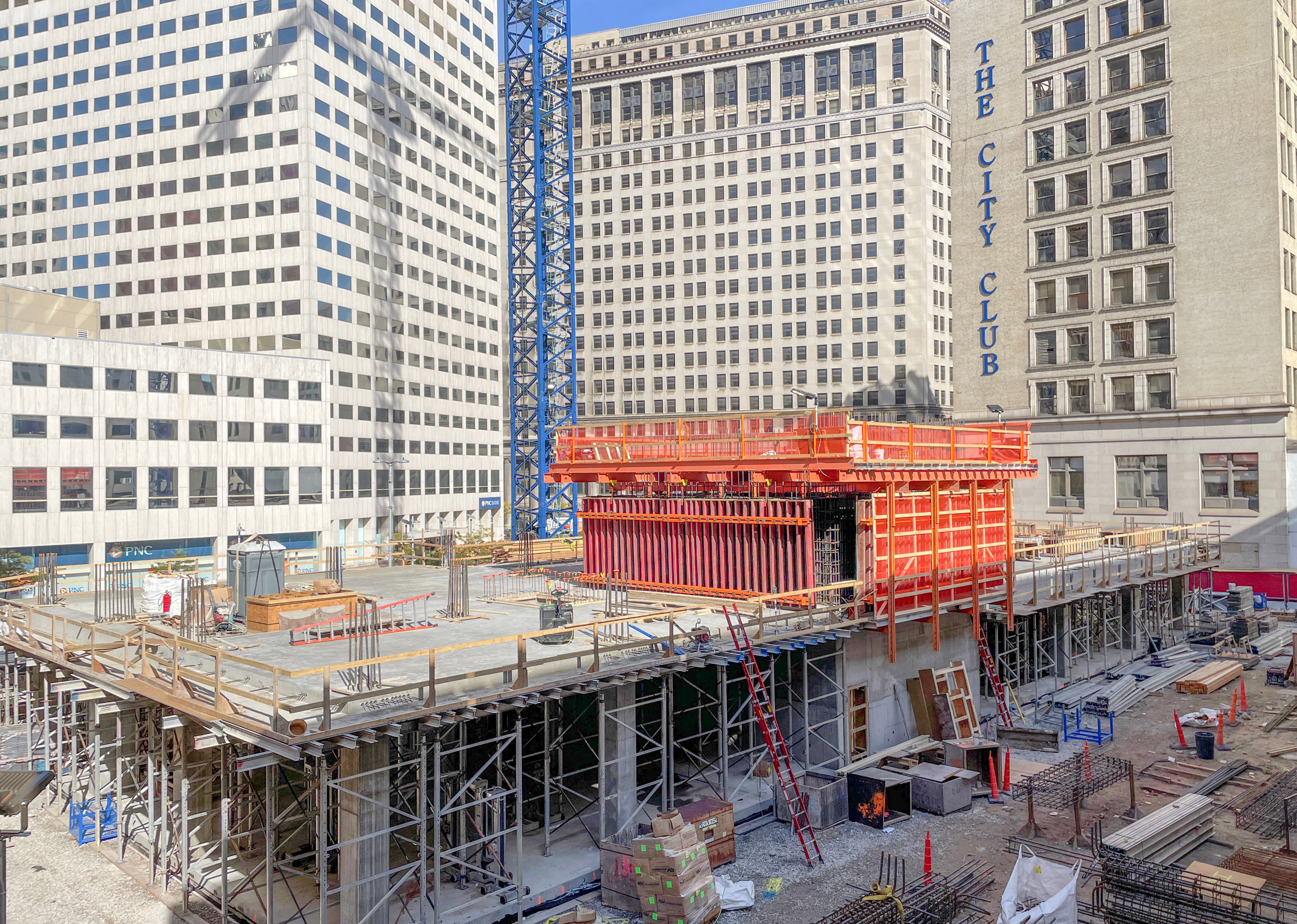 Topping out of the structure is slated for July 2023.
View the construction project profile for the City Club Apartments CBD Cleveland