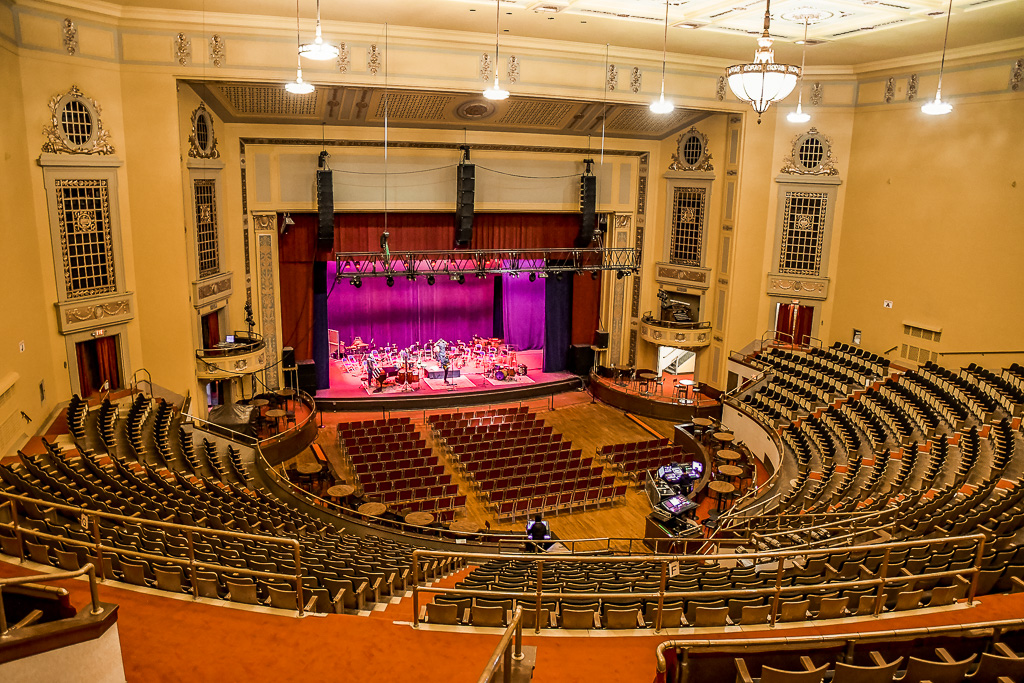 In April 2017, Beaty Capital Group, Inc. purchased the Cleveland Masonic Temple and Performing Arts Center on Euclid Avenue from the Scottish Rite Masons. In 2018, restoration and renovation work began on the 100-year-old performance venue, with Cleveland Construction, Inc. leading the restoration efforts.
"We were looking for a construction partner that knew the Cleveland market and had experience doing some fairly complex restorations," said Lawrence Beaty of Beaty Capital. "Our goal was to preserve a venue that has been part of Cleveland's history for literally 100 years. We wanted to maintain the character of the Masonic Cleveland Auditorium and restore it. The team at Cleveland Construction had a really good track record. They listened and engaged us in a discussion. Their approach was to ask us how we wanted to do this and they'd find a way to collaborate. We wanted it to look like we were never there."
Architects from Bialosky + Partners Architects, LLC worked with Beaty Capital and Cleveland Construction to come up with a design to restore and renovate the main theater space (a 1,682-seat venue), maintaining the venue's exceptional acoustics and intricate ceiling design. "The team did a really good job and a lot of the design-build work really solved a delayed maintenance problem that went back decades and decades," according to Beaty.
Cleveland Construction erected a massive amount of scaffolding to restore the ceiling. "The scaffolding was erected in stages, covering the entire space of the theater, about 6 feet below the ceiling so we could work on the plaster repairs and repainting the entire ceiling and walls. There was a tremendous amount of gold leaf in the theater, so it was a lot of complex painting. The goal was to maintain the character of the event space, but also to restore it," said Beaty.
"We had a really tight timeline for this project," said Dylan Brumfield, project manager for Cleveland Construction. "Masonic Cleveland had a full schedule of concerts starting November 1. It was important to us that the shows go on as scheduled. We had from the beginning of August to October 31 to complete this first phase of the restoration. The scaffolding itself (the first half of it) took about a month to erect. During the construction process, we uncovered electrical and plumbing issues so we had to work together with Beaty Capital and our subcontractors to bring this building back to life the way it was before. "
Other improvements included staining bricks and matching grout, restoring historic wood floors, and recovering seats. According to Beaty, "I think people would be hard pressed to be able to lay their hands on the bricks and tell the difference between a 2018 brick and a 1918 brick. I think the matches are excellent."
According to Brumfield, the second phase of this project will commence in June 2019 and involve a complete overhaul of the mechanical, electrical, and plumbing systems. The next phase of the restoration project will also involve:
Adding air conditioning to the building, allowing the venue to operate year-round.
Improving ADA accessibility (making ADA access more direct).
Adding larger bathroom groups to serve the entertainment space.
"We had to make sure that anything we did didn't impact the acoustics of the building. We are losing historic buildings like this at an alarming rate in this country," said Beaty, "And these are buildings we literally couldn't build today, not only from a cost perspective, but the skilled crafts no longer exist in some cases. If we can provide stewardship, we believe that people will say they're really glad that these buildings got preserved."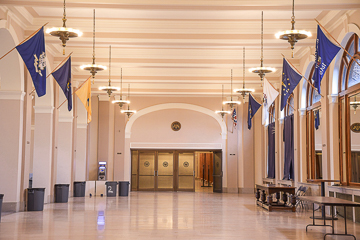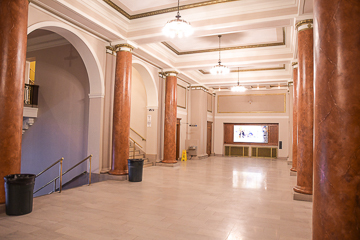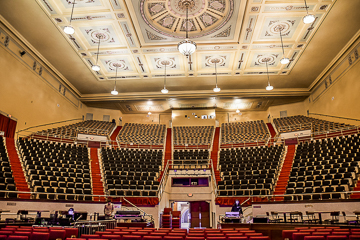 About Beaty Capital Group, Inc. Beaty Capital Group, Inc. (BCG) is a diversified real estate development and management firm headquartered in Ft. Smith, Arkansas. BCG specializes in reuse and redevelopment of underperforming real estate assets, as well as adaptive reuse of historic properties. BCG is currently developing properties in Rogers and Ft. Smith, Arkansas, and Cleveland, Ohio, and is evaluating a number of other locations across the United States.
About Cleveland Construction, Inc. Cleveland Construction, Inc. is a family-owned commercial contractor specializing in general contracting, construction management, and design-build services. The company offers preconstruction and construction services within the hospitality, multi-family, retail, mixed-use, healthcare, higher education, industrial, and corporate office markets. Cleveland Construction has seven regional office locations and employs approximately 1,200 construction professionals and tradesmen.