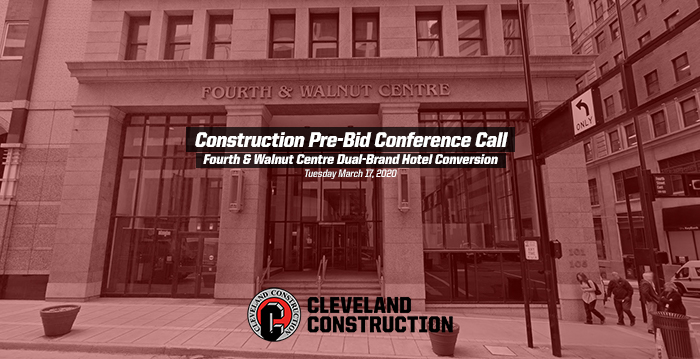 Cleveland Construction, Inc. is holding a non-mandatory pre-bid conference call for all trade contractors and vendors interested in the historic conversion of the Fourth & Walnut Center located in Downtown Cincinnati into a Hilton Canopy and Hilton Garden Inn dual-brand hotel.
Call-in to learn about the project scope, timeline, and how local companies can help build this exciting new project.
Non-Mandatory Pre-Bid Conference Call
Where: Conference Call
Date: Tuesday March 17, 2020 - 9:00am - 11:00am
Please RSVP here to receive the conference call phone number.