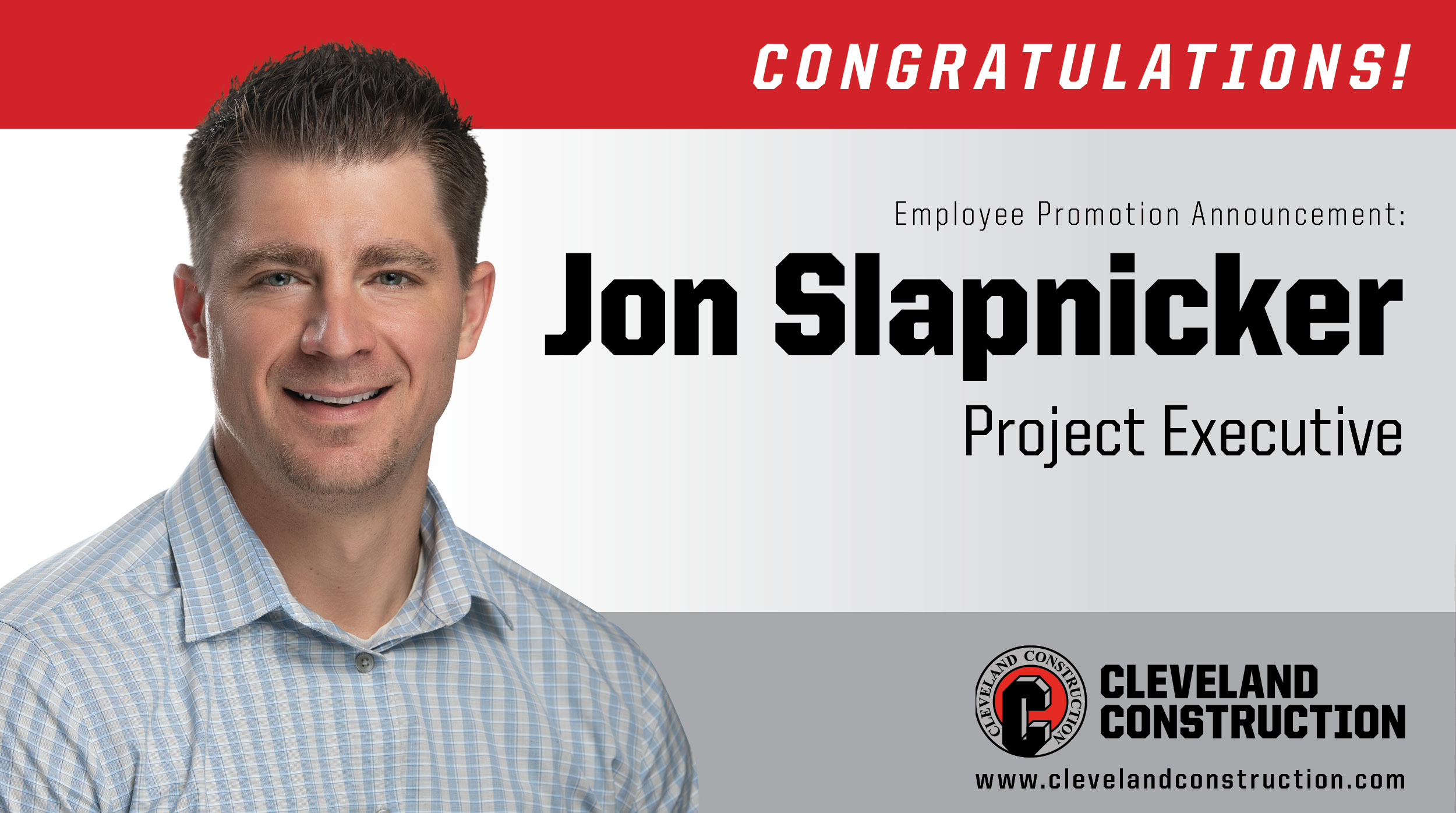 Cleveland, OH - Cleveland Construction is excited to announce the promotion of Jon Slapnicker to the role of Project Executive within our Hospitality contracting operations.
Since joining our team in 2011, Jon has been managing hospitality construction projects across the nation. His dedication and contracting expertise has instrumental in expanding our hospitality portfolio and client base over the past five years.
As Project Executive, Jon will provide leadership, vision, and strong management skills to our team of project managers within our national hospitality operations. He will play a key role in overseeing the consistent completion of our projects, driving company growth, nurturing employee development, and ensuring client satisfaction.
Congratulations Jon on this well-deserved promotion!
Click here to see our current Hospitality Contracting Portfolio