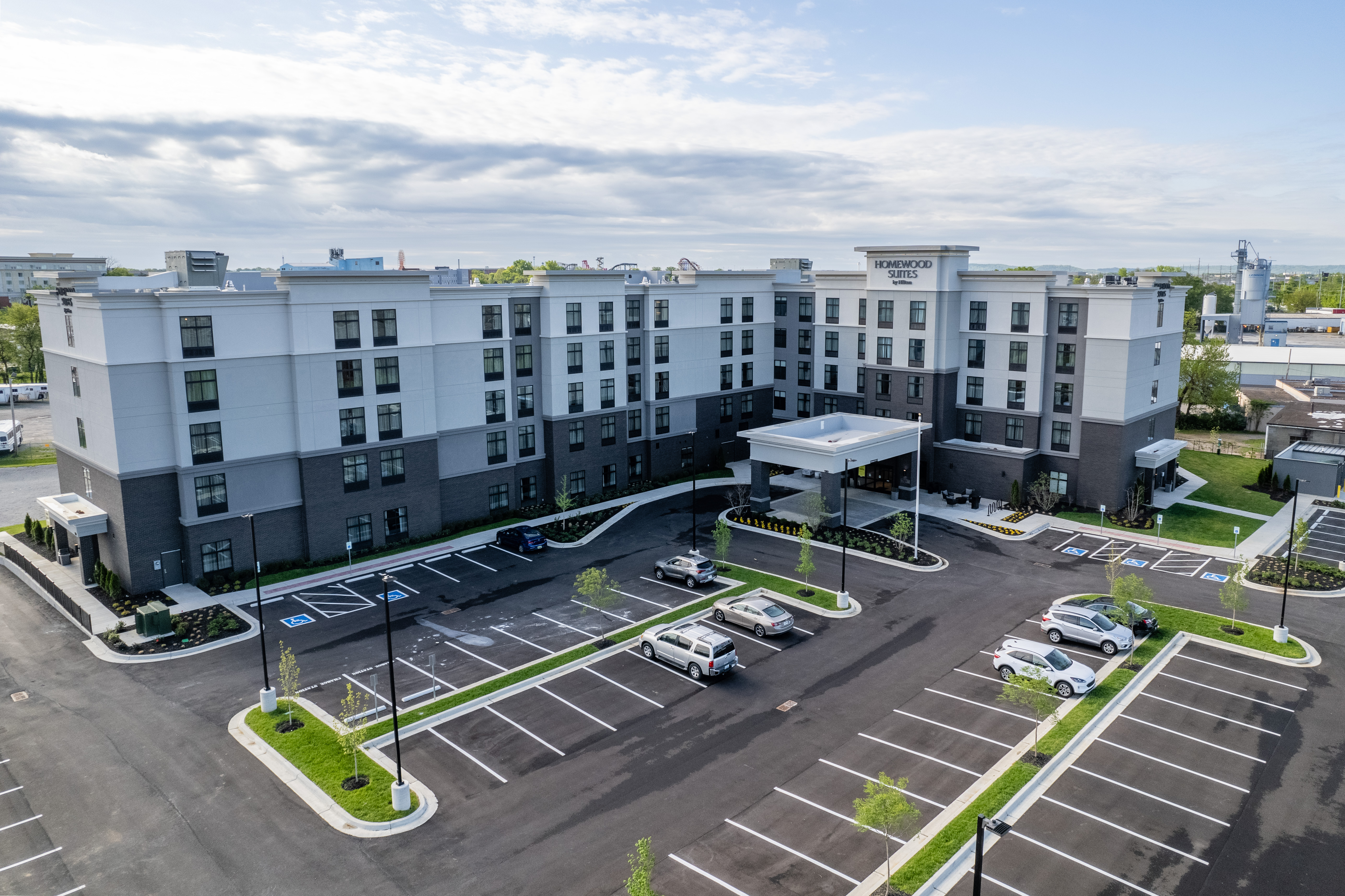 Cleveland Construction received its Certificate of Substantial Completion for the construction management of a new 5-story, 100,253 square-foot, 134-room Homewood Suites at 130 Central Ave. in Louisville, Kentucky, 80 days early through proactive trade contractor relationships and detailed scheduling. The early completion allowed the developer to open and begin generating revenue during Louisville's highest grossing room rate event all year.
The building construction consisted of a structural system with a combination of precast concrete, load-bearing CMU walls, and steel framing.
View our construction project profile for more details.
Build your hotel faster…Hire Cleveland Construction to manage your next project. Click here to contact our Preconstruction team today.