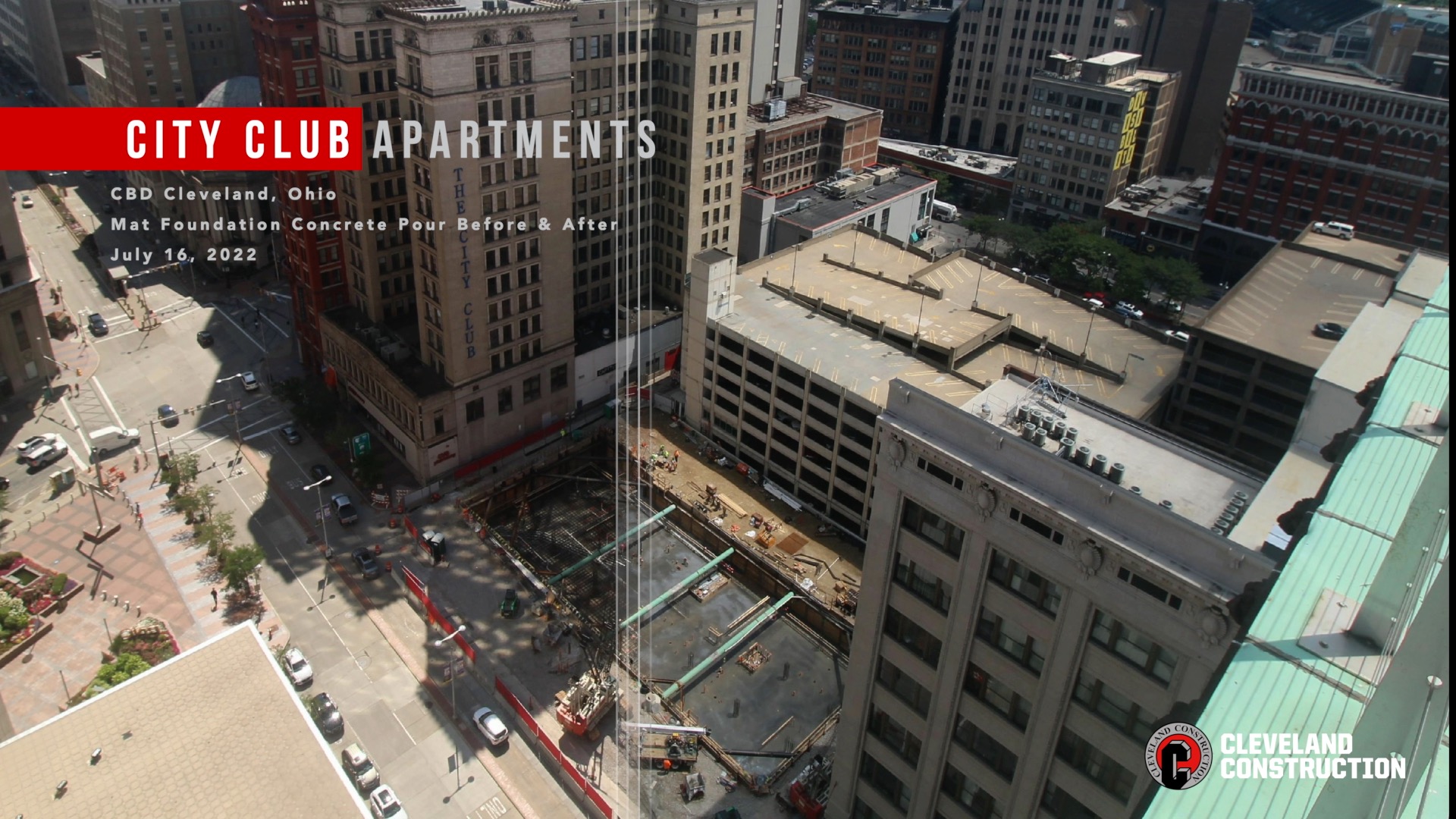 On July 16, 2022, Cleveland Construction, Inc. completed a 2,700-cubic-yard continuous concrete mat foundation pour at the new 23-story City Club Apartments CBD Cleveland project, located at 776 Euclid Avenue in Downtown Cleveland, Ohio.
The continuous pour began at 12:04 AM and took two 39-meter pump trucks pumping continuously for 10 hours to place the entire mat foundation, and concrete finishing was completed 4 hours later. The finished mat foundation is primarily 5' thick in most areas and steps down to 7' thick, then steps down to the bottom of the elevator pits to 9'6" thick. The mat reinforcing has a top and bottom layer of #11 rebar at 8" OC and 18" OC each way, and all the MEP rough-ins are installed within the mat foundation.
Thank you to Cleveland Cement Contractors, Central Plumbing, Inc., and Jim's Electric Inc. for the incredible time they spent during the overnight mat foundation installation and leading up to the pour with their participation in our pre-installation meetings to ensure a successful pour.
With the mat foundation complete, our team will now remove the whalers and struts within the Earth Retention System (ERS), start forming walls and columns, and begin building vertically with post-tension concrete.