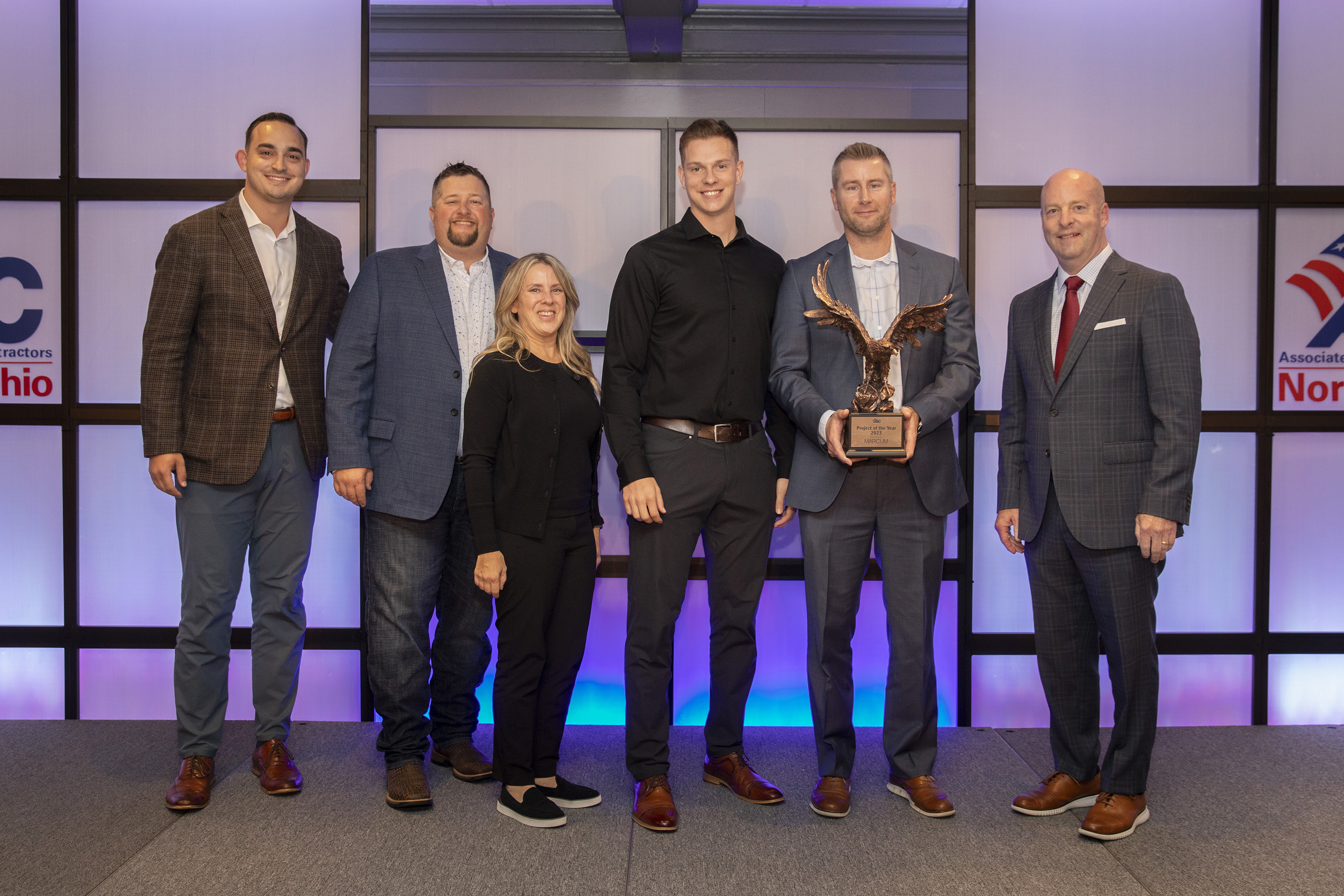 Cleveland, OH – The Northern Ohio Chapter of Associated Builders and Contractors (NOABC) has announced that Cleveland Construction has been honored with the Project of the Year Award for the Historic Adaptive Reuse of the Residences at 55 Public Square project in Cleveland, Ohio. Cleveland Construction, Inc. project team received the award at the ABC Northeast Ohio's Excellence in Construction Awards Gala Dinner held on September 28th, hosted at the Aviators Club in Cleveland, Ohio.
The Residences at 55 Public Square Building, a 24-story skyscraper located on Cleveland's Public Square has been completely converted from office space to a new mixed-use development, now named the Residences at 55. Formerly known as the Illuminating Building and once home to northeast Ohio's electric company, the building was originally built in 1958. Cleveland Construction worked from October 2021 until July 2023 to revitalize this architectural gem and convert the building into a modern, luxurious residential development.
The Excellence in Construction Awards program is the industry's leading competition, developed to honor innovative and high-quality merit shop construction projects. The award honors all construction team members, including the contractor, owner, architect, and engineer. The winning projects, selected from entries submitted from across Northeast Ohio, were judged on complexity, attractiveness, unique challenges overcome, completion time, workmanship, innovation, safety, and cost.
Cleveland Construction, Inc. provided preconstruction and construction management expertise in the historic renovations and adaptive reuse projects, overseeing the restoration and conversion of the building from office space to multi-family housing units.
"Cleveland Construction, Inc. is glad to have partnered with K&D Group on this successful, award-winning adaptive reuse project in downtown Cleveland. Our trade partners on this project played a pivotal role in fostering a culture of quality management initiatives and project goals. This award shows that their dedication and hard work culminated in delivering a superior-quality project to K&D," said Dan Dietrich, Vice President of Construction at Cleveland Construction, Inc.