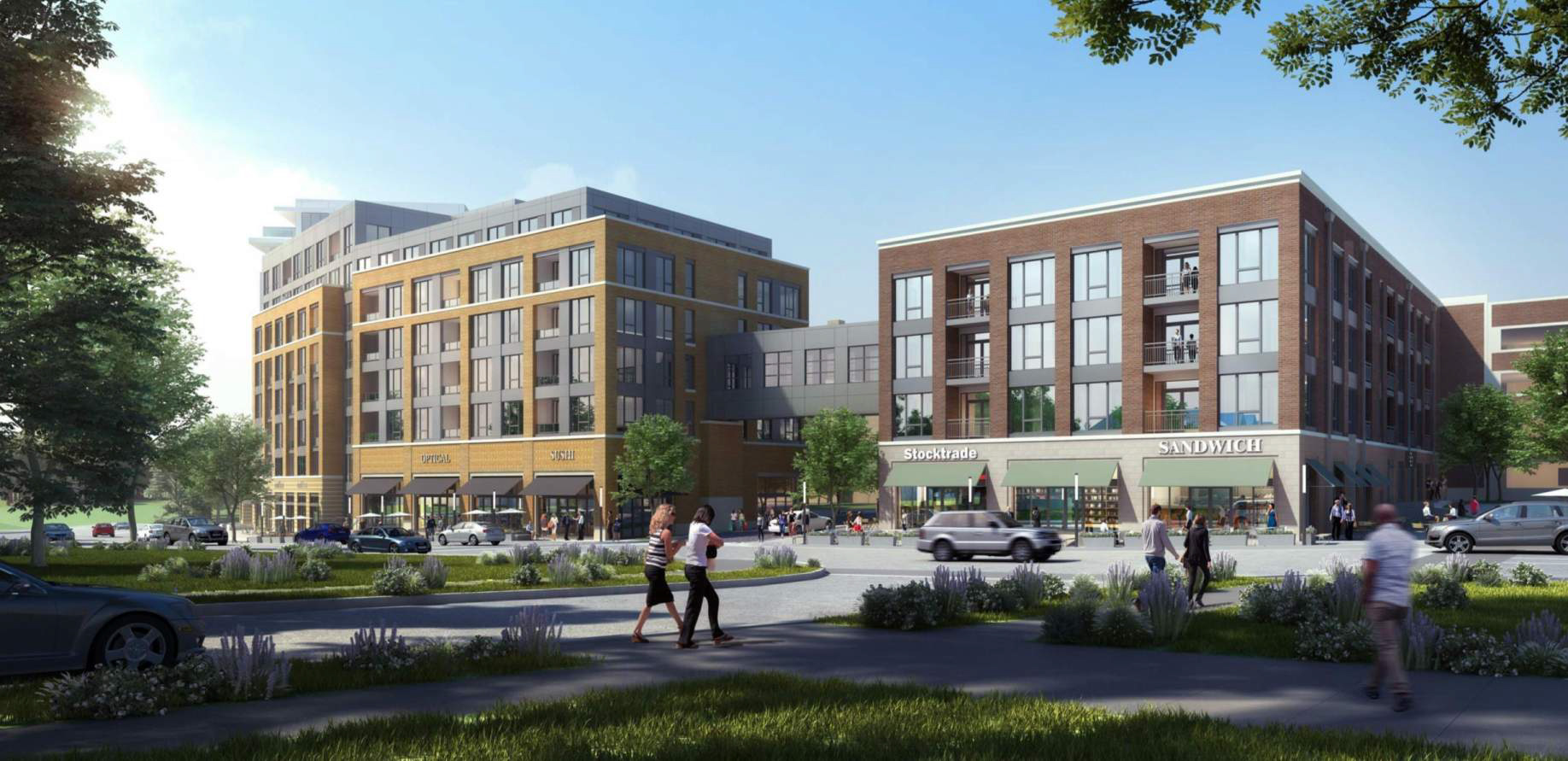 This week, Cleveland Construction, Inc. began the construction phase of Top of the Hill, a multi-building mixed-use development in Cleveland, Heights, Ohio. Flaherty & Collins Properties awarded Cleveland Construction the construction management contract to manage the project in April 2020.
The new development is described as the "gateway" to Cleveland Heights. The project includes the construction of two multi-story buildings with 261 luxury apartments, 15,000 square feet of first-floor commercial space, 25,000 square feet of green space, and 552-space parking garage and surface parking.
The 10-story West Building will feature 113 apartment units occupying a total of 103,714 square feet, 7,400 square-feet of retail space, and 11,859 square-feet of amenity space including a coffee bar, a conference room, and a co-working lounge. The building also has a rooftop terrace that offers views of downtown Cleveland and Lake Erie and includes a bar/lounge, grilling stations, gas firepits, a club room, a game area, and a pool.
The 4-story East Building will consist of 148 apartment units encompassing a total of 116,600 square-feet of space, in addition to 4,000 square-feet of retail space and 6,100 square-feet of amenity space, including a private courtyard, a fitness center, bicycle storage, a pet spa, and a dog park. The building will also include a 5-story, 163,147 square-feet attached post-tensioned concrete parking garage with 507 parking spaces.
Our preconstruction team provided extensive services that included the development of a project budgeting, coordination with the design team and consultants, constructability and value analysis of the documents, and a milestone schedule. Added services included management of the design-build post-tensioned parking garage along with oversight of the design-assist of the structural cold-form framing building system of the West Structure. Cleveland Construction developed bid packages and facilitated a competitive bid process and then provided Flaherty & Collins with a Guaranteed Maximum Price (GMP) for the project.
Construction of the Top of the Hill mixed-use development is scheduled to be completed in the Summer of 2022.
See the latest project information here.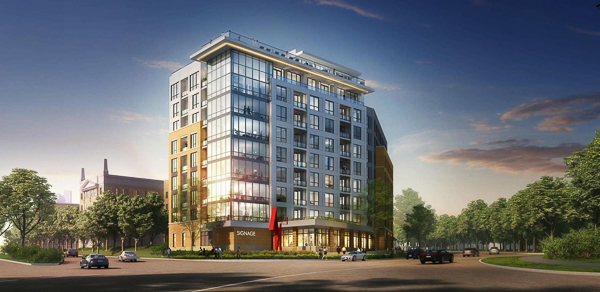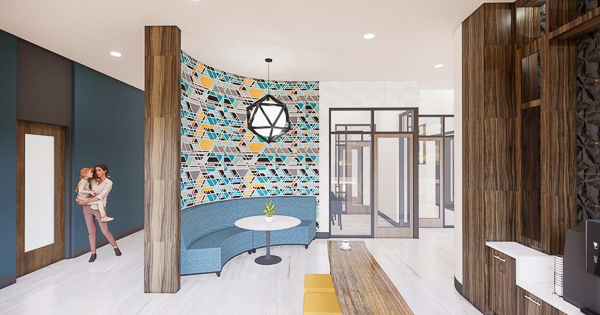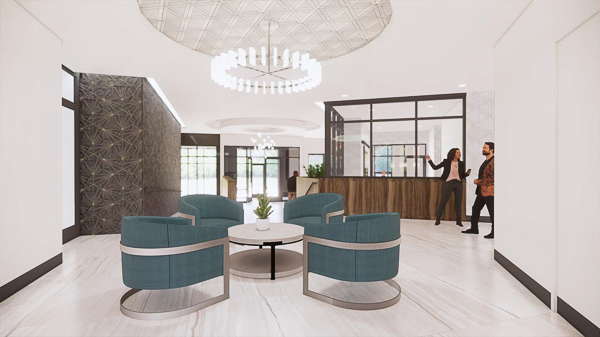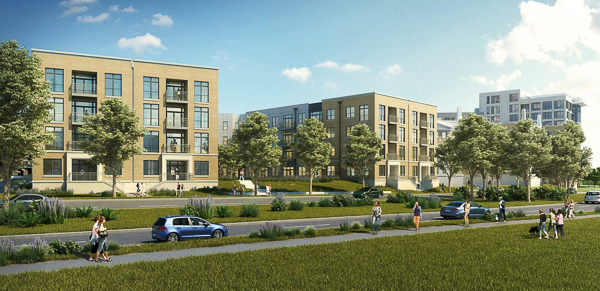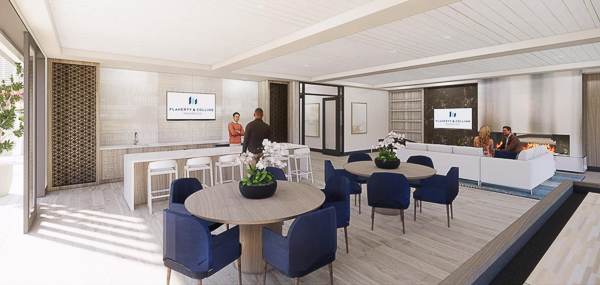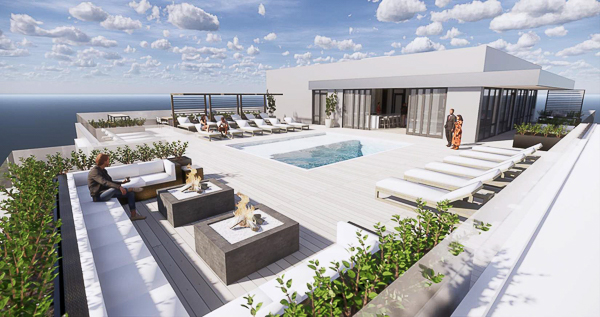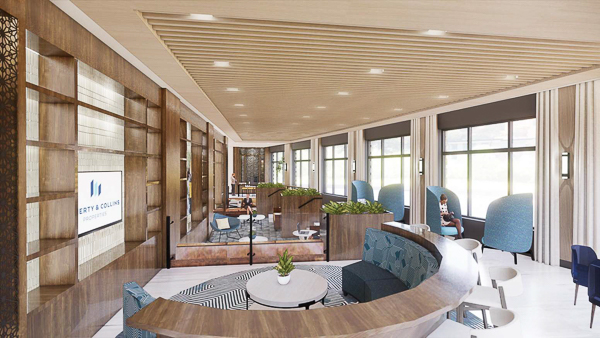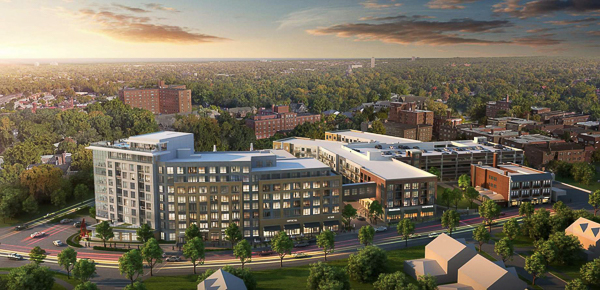 With our eyes on tomorrow, we're changing the way we build by guiding our clients through the construction process with a commitment to construct buildings measured on quality and value. Hire Cleveland Construction to manage your next project. Click here to get started.