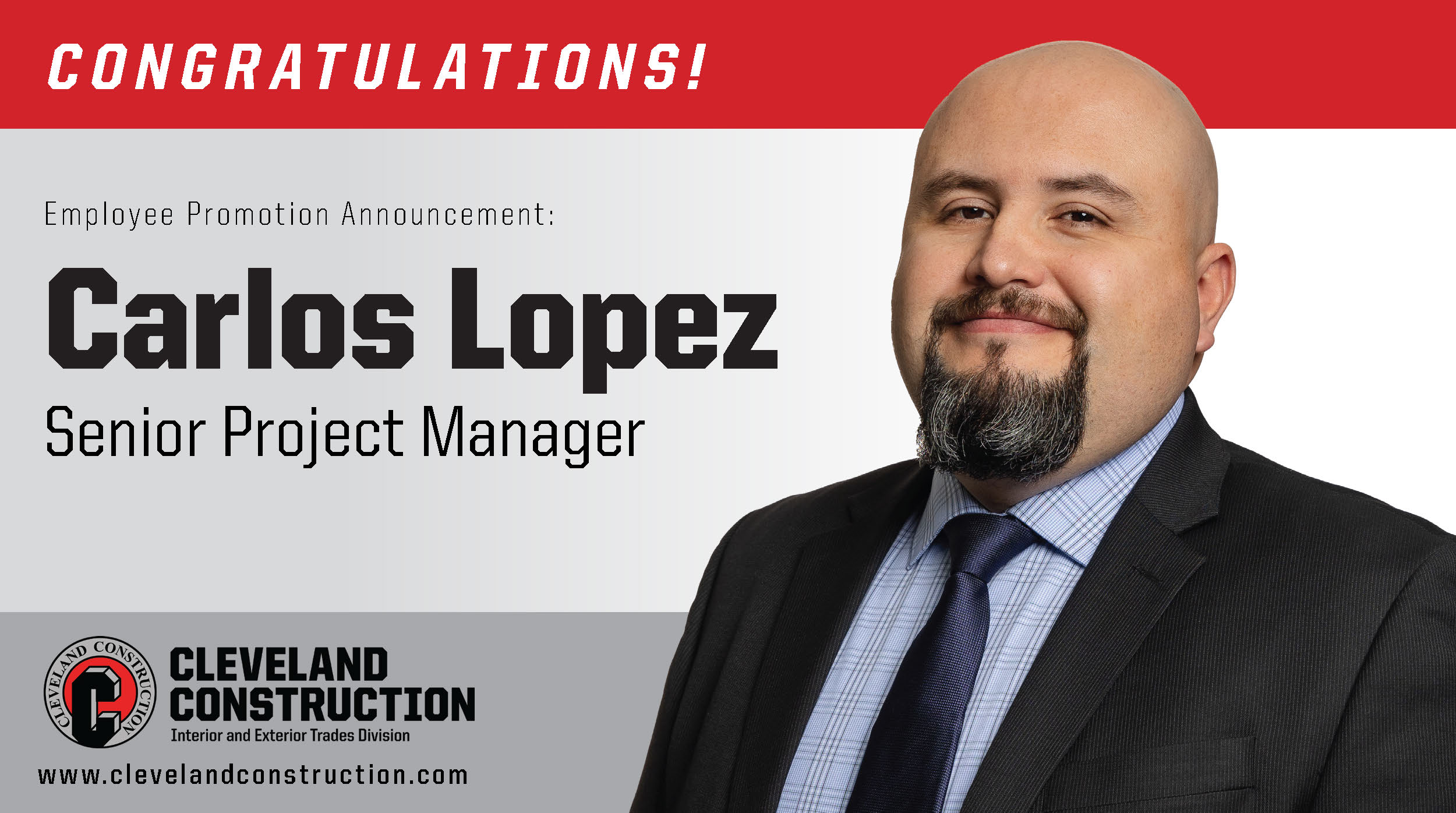 Cleveland Construction, Inc. is pleased to announce the promotion of Carlos Lopez to Senior Project Manager of our Interior Specialty Trades operations. Carlos is responsible for leading a team of individuals to the successful completion of our Interior Specialty Trades contracts.
Carlos joined Cleveland Construction in 2004 as an interior estimator. After several years of pricing interior trade packages on all types of commercial projects, Carlos worked his way into a project manager role in 2015 where he continues to gain experience managing the installation of interior trade packages on retail, hospitality, and multi-family construction projects nationwide. Most recently, Carlos successfully completed managing the installation of the interior specialty trades at the Norton Hospital Bed Tower in Louisville, Kentucky.
Currently, Carlos is managing the Interior Specialty Trades package on a 200,000 SF expansion of the Savannah Convention Center in Savannah, Georgia. The project is expected to be completed in 2024.