Carpentry Apprenticeship Signup to Learn More
Join Our Craft Training & Apprenticeship Program "The Other Four-Year Degree"
Cleveland Construction, Inc. is looking for individuals who are interested in joining our next registered Carpentry Apprenticeship Program. This program provides training to develop highly skilled workers who seek to build their careers in the growing construction industry. Apprentices will EARN WHILE THEY LEARN commercial carpentry skills through on-the-job training and classroom instruction by construction professionals.
Apprentices accepted in the program will earn a paycheck while training on the job in a safe environment. This program is registered with the US Department of Labor. The rate of pay increases regularly through the apprenticeship as you learn new skills. Apprenticeship training emphasizes high standards of skill and instructional quality. Apprenticeship is widely recognized as the best method of training skilled craft workers.
Interested in learning more?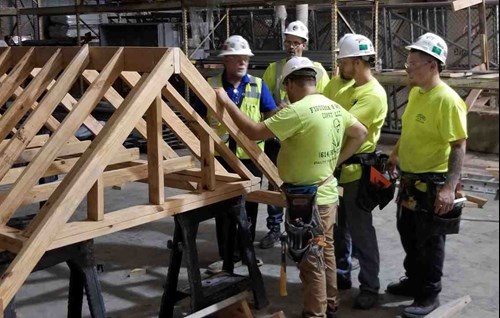 Enter your information below to receive more information: