Construction Management Services To Help You Plan, Design, and Build Your Project
All together now! Owner, design team and contractor in perfect harmony. Our approach to construction management is all about the communication and collaboration needed to maintain effective control of your project…from preconstruction through completion.
Our Construction Management services:
Project planning
Cost estimating
Construction scheduling
Contract administration
Financial tracking and reporting
Jobsite safety management and training
Quality assurance and quality control
Commissioning and turnover
Value engineering...to be continued.
Value engineering should be integrated in the design phase, not after a project is over budget. Cleveland provides early value engineering input and throughout the project to save clients money. It may involve finding alternative and more cost-effective materials. It may mean continuously amending budgets. Our deep understanding of your project and the industry is a valuable thing.
No professional left behind!
Interdisciplinary is a fancy word for playing nice. The point is, we believe in inviting a variety of professionals to the table, from design consultants to subcontractors to vendors, to contribute their two cents to your project's success. Whatever…and whoever it takes!
Contracts made to order.
We're a flexible bunch. That includes our ability to flex the structure of your contract to meet your needs. From planning to occupancy, we can create contractual terms that tickle your fancy. Once we factor in your needs and constraints, be they budgetary, regulatory or time-based, we'll have solutions prepared for you.
Yes, we will:
Be involved at the earliest onset to develop your project phasing plan and construction schedule
Work in tandem with your entire team
Be fully responsible for construction schedule, cost, quality and safety throughout your project
Be your single point of contact for all budgeting and construction items
Establish a Guaranteed-Maximum Price early in the project development phase, not after the design is complete
Work with you to select subcontractors based on their capabilities, past performance, and price
Hold all subcontracts
Facilitate competitive bidding of all scopes of work. This coupled with "Open Book Accounting" allows for your input and transparent award of the subcontractors working on your project
Work with you and the architect to identify any alternative construction methods and materials to ensure the best value for your money
Work on your behalf so you can commit less of your own resources to the budgeting, coordination, scheduling and monitoring of project construction
Provide you a 100% Payment and Performance Bond for any size project
Your project team family tree.
Working together works best for us…and everyone else involved. Expect us to collaborate with thethe design team early, ensuring all expectations are met or exceeded.
Owner

Architect
CM at Risk

Subcontractor
Subcontractor
Sample Construction Management At-Risk Timeline
Project Milestones
Owner Develops Concept
CM/Architect joins Team
Control Estimating | Owner Decides to Proceed
Phased Sub. Awards | Begin Construction
GMP
Completion
Architect

18 Months

Construction Manager

18 Months

Design & Permitting

8 Months

Budgeting

8 Months

Phase 1: Project Feasibility

2 Months

Phase 2: Project Development

6 Months

Phase 3: Construction

12 Months
VIEW OTHER PROJECT DELIVERY METHODS: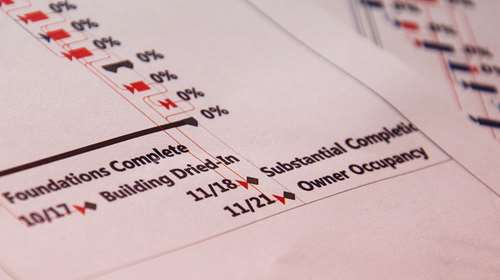 General Contracting
The Design-Bid-Build approach with competitive pricing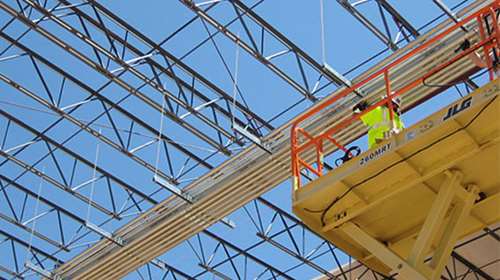 Design-Build
Deliver a total package from design through construction from a single source