General Contracting Services That Serve Your Needs
We've built over 100+ million square feet and counting.
Through the Design-Bid-Build delivery method, our estimating team will provide you with a competitive price to build your project. We also present you with a project-specific logistics plan, construction schedule, and value engineering options for you to evaluate.
As your General Contractor, we will hire proven trade contractors and be fully responsible for contract administration. At this stage, we will also address any issues or challenges that emerge during the design phase.
Finally, we will coordinate trades contractors, manage worker and public safety, and monitor site access and logistics to ensure quality and complete your project on schedule.
Our General Contracting Expertise:
Preconstruction
Cost Estimating
Project Administration
CPM & Cost-Loaded Scheduling
Equipment & Material Procurement
Site Logistics & Access Control
Subcontractor Selection & Management
Field Supervision & Coordination
Quality Assurance Planning & Quality Control Verification
Value Engineering Review
Safety Training & Management
Our General Contracting Experience: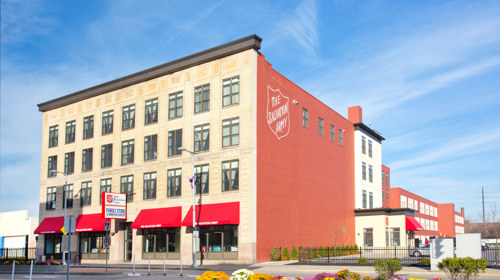 Office Construction - Salvation Army
Provided general contracting services to the ​Salvation Army for a complete renovation and vestibule addition of the Salvation Army Adult Rehabilitation Center (ARC) facility located in Cleveland, Ohio.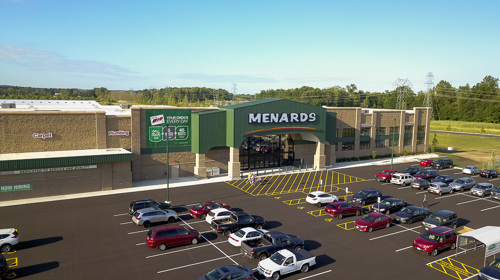 Retail Contracting Menards
Provided general contracting services to Menard Inc. for a new 194,000 square-foot retail store.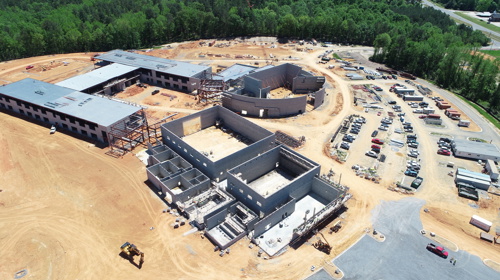 K-12 School Construction
Provided general contracting services for a new 2-story 258,500 square-foot Indian Land High School, 22,400 square-foot Career and Technology Center, and a 17,500 square-foot athletics field house.