Founded in 1980 on the principles of quality, service, and value, Cleveland Construction is one of the largest and most respected Interior Trades contractor in the United States. Our ability to complete projects that range in size from $1 Million to over $100 million makes us a valuable team member to any General Contractor, Construction Manager, and Owner.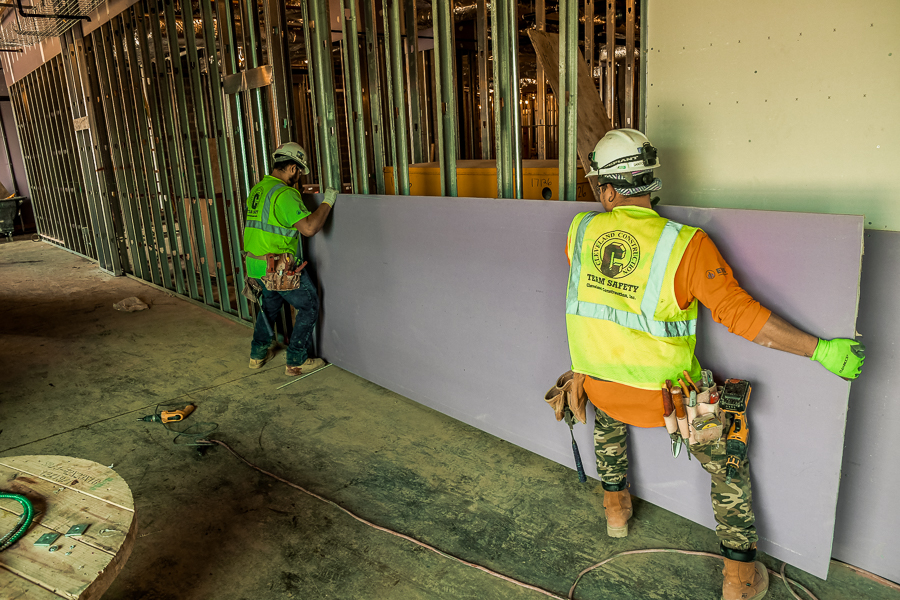 Cleveland Construction installs commercial drywall for interior to exterior walls, shaft walls, ceilings soffits, specialty installations, fire and sound rated assemblies, abuse-resistant, and finishing to level 5 or custom finished.
We specialize in high-end drywall finishes. Cleveland Construction is experienced and well-prepared to handle commercial drywall projects. We can meet time restrictions while still attaining quality work. We take into consideration severe lighting conditions, areas that will see gloss paints, areas that will see enamel paints, and areas that will see non-textured flat paints. We create high-quality drywall installation that creates a smooth, uniform finish.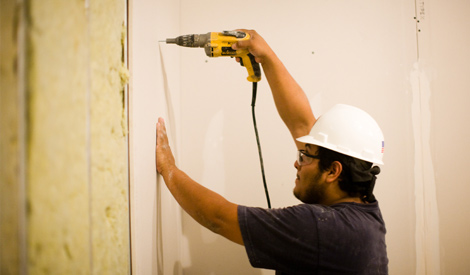 Looking for commercial drywall & metal stud framing pricing?
Our highly skilled tradespeople take their responsibility seriously to furnish and install commercial drywall, metal framing, rough carpentry, and acoustical ceilings. Our estimators are ready to provide you pricing for the walls and ceilings on your project.
Click here to get started